Since its launch in 2003, LinkedIn has become the world's leading job seeking website that links corporate companies and startups with job seekers from all over the world. If Facebook is a house party, LinkedIn is a corporate dining event where you are to dress your best and present your most professional self to potential employers.
The co-founder of LinkedIn, Reid Hoffman said, "You have to be constantly reinventing yourself and investing in the future." That means ensuring your profile remains completely professional and enticing to job recruiters who are on the lookout of employing a new talent. Your LinkedIn profile photo matters more than you think. Choosing the wrong profile photo could affect your chances of getting headhunted or hired. Listed below are some of the huge no-nos when it comes to choosing a profile picture for your page.
Selfies On LinkedIn

Photo credit: spiceukonline.com
Come on, you can do better. Selfies belong to Facebook, not LinkedIn. They set off an informal vibe that could possibly turn potential companies away from your profile. So why risk it? Get some nice photos of yourself taken by professional photographers.
Ridiculous Resolution
Photo credit: photobucket.com
A photo with bad resolution will look blurry and unprofessional when enlarged. The picture becomes pixelated, which could be an eyesore to look at. This tells a potential employer that you do not pay attention to the details – and this is not something you want them to think.
Outdated Photographs
Photo credit: thesmartlocal.com
Remember when you took that really awesome picture, eight years ago at your high school reunion party? When your future employee sees that picture, he or she might be skeptical about hiring you for the position. Your picture should represent who you are – not who you were.
Inappropriate Photographs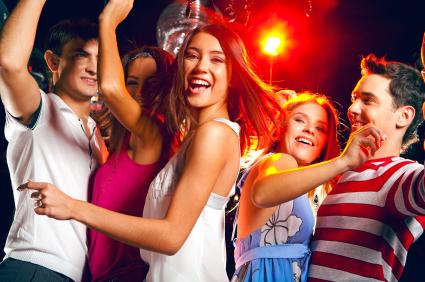 Photo credit: dhsspectrum.com
Once again, LinkedIn isn't Facebook, nor is it Tinder. Displaying half-naked photos of yourself at the beach or partying it up in a skimpy outfit is a huge turn off to job recruiters. They don't need to know how toned your body is or how you spend your Saturday evenings.
Using A False Photograph
Stock images are not meant to replace your profile photos! When a recruiter realises that you lied through your photo by pretending to be someone else, that could be extremely awkward. Lying is a serious offense, and you can kiss chances of scoring that job goodbye.
With that said, talent acquisition managers are first attracted to LinkedIn profiles with a decent and professional profile photo. And then they start browsing the skill sets to see if the person has what it takes for the role. So don't miss out on a great job opportunity via LinkedIn!
Hire a professional photographer on Kaodim to capture you at your best angles. Our photographers are well-equipped with the right gear and expertise to photograph you at your finest, while amping you up to look like the perfect candidate brimming with potential. Good luck with the job hunt!
---
written by Tashya Viknesh