Commercial bleaches like Clorox contains sodium hypochlorite as the active ingredient. It is a highly corrosive chemical even after mixing it with water. Hence, it should be used with care.
The biggest concern for using chlorine bleach is its health hazards. Yes, they will effectively eliminate microbes, bacteria, protozoa, multiple viruses, and other pathogens on commonly used hard and porous surfaces but inhaling the strong chlorine fumes can cause mild headaches, dizziness and more severe damage to internal tissue damage of nasal, pulmonary and bronchial tissues for those who are sensitive.
It is worse if the exposure is prolonged and frequent, particularly for people who provide cleaning services as their livelihood. Introduce this house cleaning tip to your part-time or full-time maid, they will thank you.
Make Your Own Non-Toxic Bleach At Home
This home blend is made from natural and safe ingredients without the dangers of toxic fumes and smells. It is also a much cheaper alternative to store-bought bleach and is equally effective in cleaning and lifting stains.
Essential ingredients: Hydrogen Peroxide & Vinegar
Hydrogen Peroxide is considered non-toxic and is a good substitute for those potent chlorine bleaches. It is still very corrosive in high concentration levels.
The type that we will be using for this homemade version is sold in a diluted form, containing lower concentration levels at around the standard 3%. You should be able to get them from a nearby pharmacy (they are commonly used to disinfect wounds and cuts).
Vinegar is easy to find in almost every home as it is a common ingredient for cooking and cleaning. White vinegar is an effective non-toxic, all-natural cleaning solution for your house used for removing odors, cleaning fixtures and surfaces, removing stains, cleaning windows and more. Plus, it's cheap!
Here is the recipe to make your own bleach:
Ingredients & tools:
1 cup hydrogen peroxide
1/2 cup vinegar
1 tablespoon lemon juice
1/2 cup water
Spray bottle
Glass measuring cup
1. Prepare your spray bottle: you will need to store your homemade bleach in a dark container to protect it from light, as this will reduce its cleaning power. If you don't have one, just put the spray bottle in a paper bag and secure it with a rubber band or tape. Make sure it's clearly labeled so family members do not mistake it for something else!
2. After getting your storage bottle ready, mix all the ingredients in the glass measuring cup and then carefully pour it into the bottle. (Do not use plastic cups if you intend to use it again to measure food ingredients. Since it is a porous material, it may absorb some of the bleach)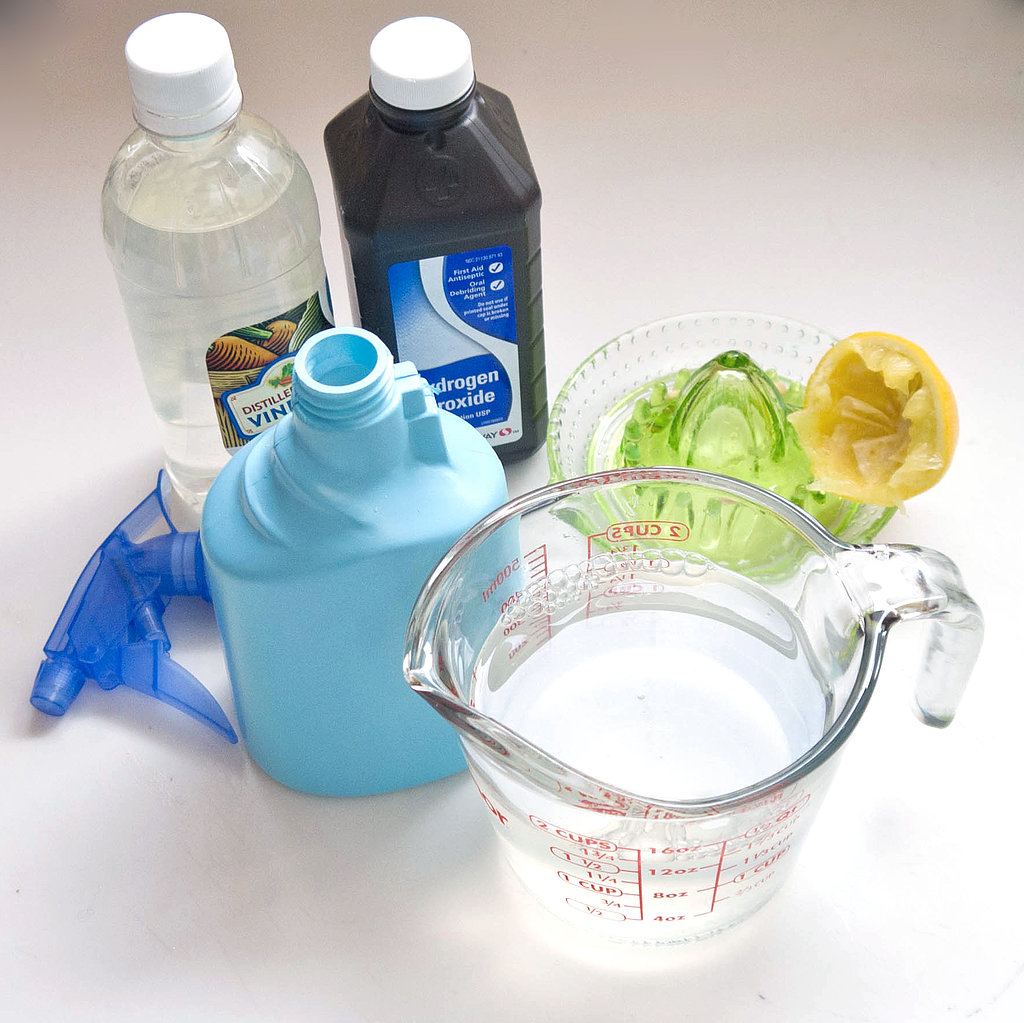 3. Your homemade bleach should last 2-3 months in a dark bottle, but only 1 month in a clear bottle.
4. To use, spray directly on dirty surfaces and countertops, then wipe clean with a clean towel. It does whiten and brighten the area without any of the harsh smells.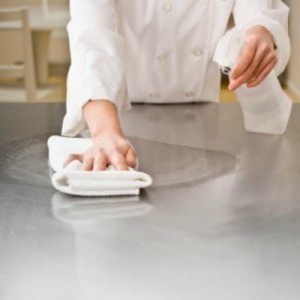 5. For tougher stains, spray on and leave for 10 minutes before washing.
Warning: using this recipe on coloured fabrics will cause discolouration. This mix is recommended for common cleaning purposes around the house, not for laundry.
If you need any help with cleaning your home, get up to 5 quotes from Kaodim's list of reliable part-time and full-time house cleaning services.