Whether you're a professional photographer or an amateur who enjoys documenting the moments on your DSLR, you should know that a camera of this calibre – be it a Canon, Sony or a Nikon – requires special care and attention.
Watch Out For Heat And Humidity
Malaysia is constantly hot and humid, and humidity is your camera's worst enemy. It influences the imaging sensor on your camera, which is very important.
Therefore, it is extremely crucial that you keep your camera dry and away from heat or humidity. Moving from the heat to a cold room will result in condensation, which will cause havoc for your imaging sensor. The best thing you can do is buy a protective, padded case to carry your camera in. Avoid leaving it directly beside the window, where it'll be vulnerable to extreme weather conditions.
Turn It Off When Not In Use
When your camera is turned on, never open the memory card slot or eject the memory card. This will cause problems in the camera's programming and software, which could also affect the photos on the card. This rarely happens, but when it does, don't just assume the warranty will cover it. It's always better to be safe than sorry.
Clean It Constantly 
To effectively clean your precious equipment, use a soft, microfibre cloth and wipe the exterior to eliminate dust particles. However, cleaning the imaging sensor is a different story. You can use a cleaning brush to clean the all-important sensor, but since this a tedious task and requires professional handling, it would be best to go to a certified store to get it done.
Consider Battery Maintenance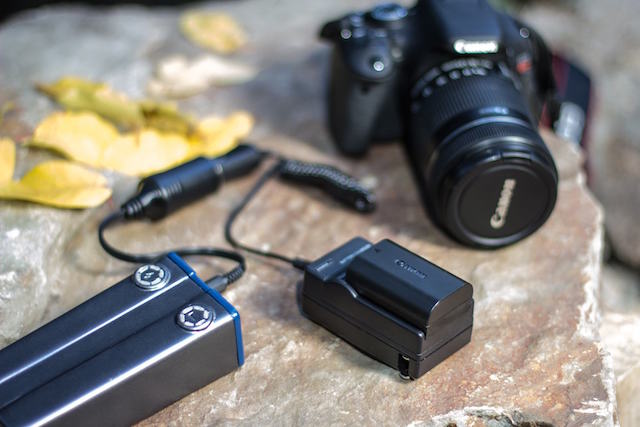 Photo credit: petapixel.com
The lithium battery that comes with your DSLR can go through 500 recharge cycles. When you do see your battery life shortening, you might want to think about purchasing a new one. Also, never place batteries in places where the temperatures may go up to 43°C. This could cause malfunction and danger. 
Wear The Camera Strap Around Your Neck
There is a reason that every camera purchased comes with it's own camera strap. Most people just ignore it because they think it's a hassle, but it reduces the risk of you accidentally dropping your camera and having to fork out more money to get it fixed.
Repairs will cost a bomb but they can easily be avoided. So guard this prized possession carefully  because a well-maintained DSLR will last you a long time. Here at Kaodim, we offer photography and printing services should you ever decide you need a proper professional to do the job. Just submit a request on our site and we'll send you free, customised quotes so you can compare rates and hire quality service.
---
written by Tashya Viknesh