Homes in Malaysia take great pride in their front garden with their bougainvillea and hibiscus lined along the sides in brown clay pots (let us not forget the mango tree in the 'extended' garden growing right outside the front gates!). When it comes to landscaping design with tropical plants, it's very important to know where you do NOT want to place your plants since the plants and flowers in our gardens are naturally dense and lush.
Whether you have a small or large garden, foundation-planting which is done around your house structure, can turn your front space into a doorway that's full of life! Before you call in the landscaping brigade, follow these 4 guidelines when you're considering where to plant your pots of life:
1. Get To Know Your Site
Do a little site survey of your garden and consider these 2 things:
Direction of where your planting site is facing
Will your plants be facing north, south, east or west? How much sun is exposed to that part of your house? Depending on where your house is facing, it could either be hot & dry or damp & shady.
Soil condition in the foundation area
Have a little dig at the soil in your garden. Check if it is full of construction debris and also if your soil has high levels of alkaline (usually caused by lime which leaks out of your house's concrete foundation).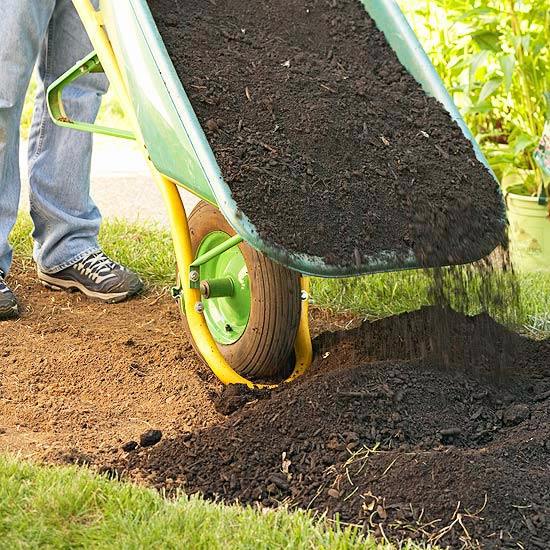 If your soil is bad or if you choose a type of plant that is not suitable with your soil condition, it will stunt the growth of your plants. Different types of plants thrive in different conditions, so don't forget to bring this matter up with your nursery or landscaping contractor.
2. Do Not Hide Or Block
Plantings are meant to complement and enhance your home architecture, not hide it! If you're planning to plant a tree at the sides of your house, choose a species that will not grow above the sills of the first-storey windows. Also, be aware of plants that can grow quickly out of scale – in Malaysia, we tend to let plants like our beloved fir tree get out of hand, so keep an eye on it!
3. Avoid Planting In a Row
Avoid the common mistake of row-planting, which adds no character into your landscape design in any shape or form. Try planting deep beds instead – plant the tallest specimens at the rear and graduate to smaller specimens in the front using a combination of 3, 5 and 7 in a bunch. Occasionally, use a single specimen to add some accent to the bed planting.
4. Go Outside The Green Box
Leafy trees, shrubs and plants seem to be the safe choice, but there are always ways to inject more of mother nature's beauty into your garden!
Create mixed planting of small flowering plants and choose different type of foliage, colours, fragrance and shapes. Flowers used in masses in front of taller plantings work great to add colour to your garden showcase. Species that provide bloom as well as foliage are good choices for colours too.
Don't have green fingers or ideas for a landscape design? It's okay – that's exactly what Kaodim is here for! Contact our list of landscape architects and landscape contractors to help you create the perfect garden.
Compare your free quotations online!