Think you've got an ugly house? Don't give up just yet! Your home should be your sanctuary and a place to rest and rejuvenate. So not all of us come back to a house redesigned by Nate Berkus or Malaysia's own Eric Leong and you might think that no amount of decorating or renovation can improve the way your home looks and feel.
Never say never! With a new paint job and some fixer-uppers, you can still find salvation for your home! Don't believe us? Check out these before & after house renovation projects to get you inspired:
Renovation #1: Kitchen
BEFORE: Old & dated kitchen setting
AFTER: Notice how the top cabinets have been removed to make room for open shelving. The entire kitchen is given a bright coat of paint to lighten up the room and you can add a kitchen island for an extra work space.
Renovation #2: Kitchen
Another example of how you can update your kitchen with modern appliances and a classy colour scheme.
Renovation #3: Dining Area
BEFORE: Your traditional family dining area, but does this really reflect your personality?
AFTER: Turn your dining table into a modern scandinavian-chic room with updated furniture and fixtures. The floors in this renovation have been restained a darker shade of ebony and the white walls reflects more of the natural lighting into the entire room.
Renovation #4: Living Room
BEFORE: If you live in a standard terrace house, it could be enough to just put together a basic furniture set with a TV console and cabinet storage. But leaving the living room in a plain state can make your living room very uninspiring and dreary.
 AFTER: It's not necessary to go through a big house renovation to change the entire mood of your room. Choose a light colour paint for your walls and update your furnishing with some trendy design pieces. Add a splash of colour with bold cushion covers.
Renovation #5: Bathroom
BEFORE: Does your bathroom look like an outdated clubhouse changing room?
AFTER: Give your bathroom a makeover by replacing the flooring with darker coloured tiles and repainting the walls. It's a good investment to update the bathroom cabinet, surface tops as well as the plumbing fixtures. (Don't forget to replace that ugly towel rail beside the shower!)
Renovation #6: Bathroom
Another renovation idea – if you have an oversized sink cabinet, you're better off without it. Make your bathroom more spacious by installing a smaller sink cabinet.
Renovation #7: Front Porch
BEFORE: Can't imagine how to modernise your regular terrace? Check out how Malaysian property designer firm "2's Company" (formerly JTJ Designs) gave this house a total transformation.
AFTER: Not your average house anymore! You can install a secure autogate with a modern design and create more privacy by building a garden wall on the balcony area. Choose a classy dark colour and you've got a brand new house front that will impress.
Renovation #8: Bedroom
BEFORE: Before you decide whether you would like to keep a room's original design, think about how you can use all parts of the space.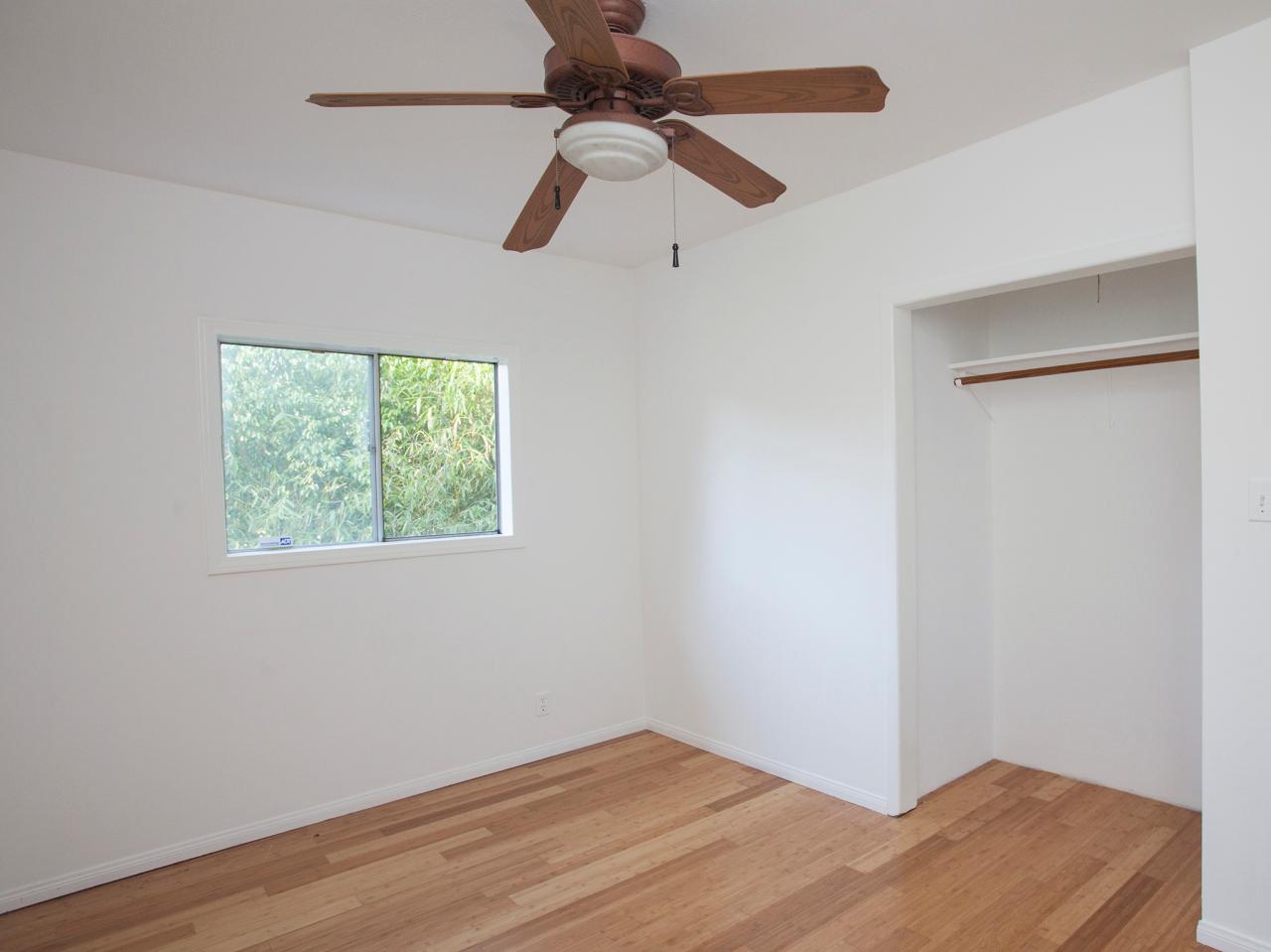 AFTER: You can replace the ceiling fan with a modern light fixture and transform the closet space into a vanity area. Paint the vanity area to create some depth and contrast for the room renovation.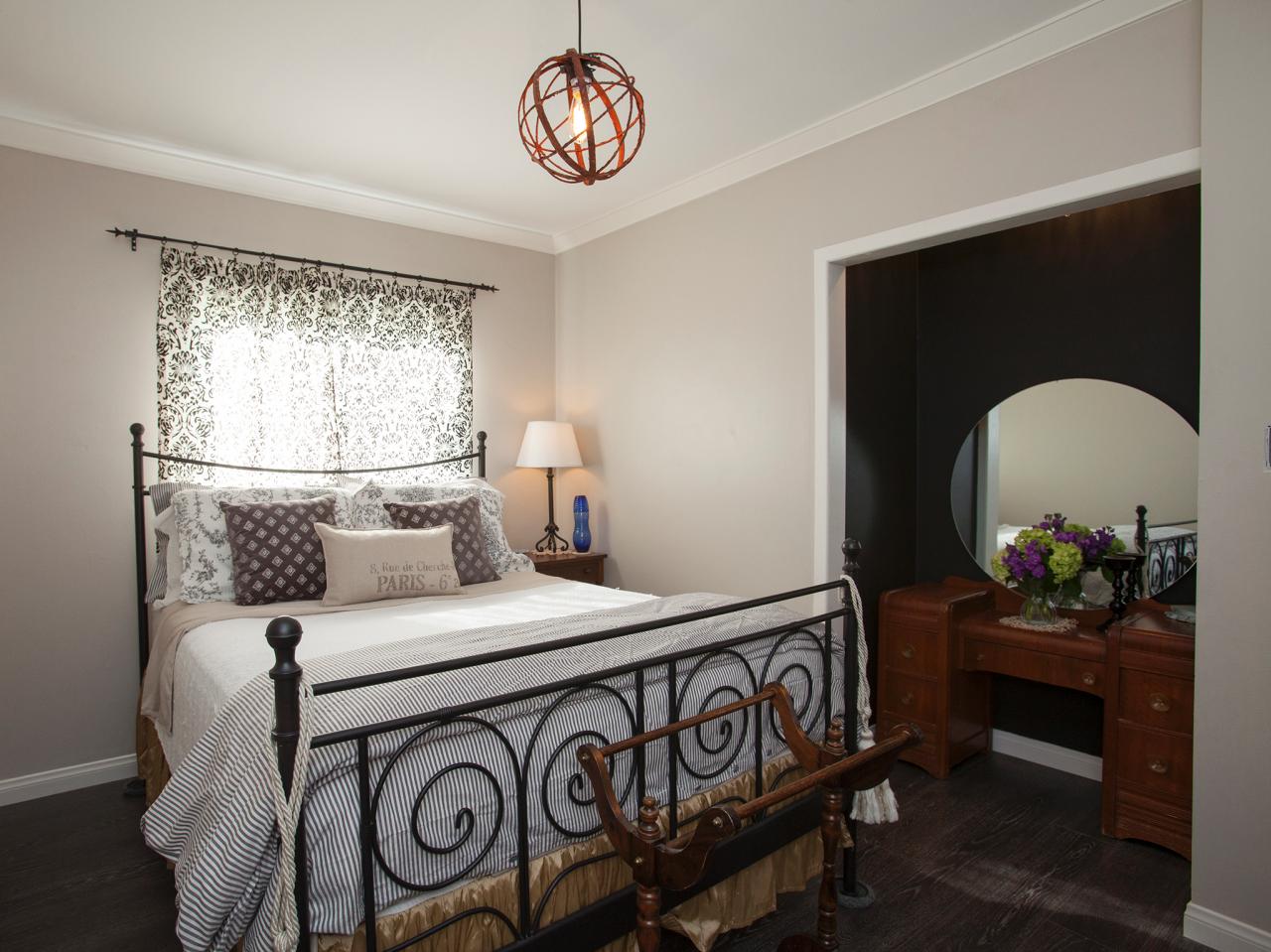 Contact our interior designers and renovation contractors on Kaodim.com who can provide you with professional advice on designing your space, sourcing materials and how to manage your renovation budget.
Don't forget to let us know where you are located so we can match you with the best service provider in your area around the Klang Valley, Kuala Lumpur, Petaling Jaya, Damansara, Puchong, Penang, Johor Bahru and other areas in Malaysia.