Whether by choice or not, we spend an average of 40-60 hours a week at work. It's no surprise that Malaysia has been ranked in the past as one of the world's most workaholic countries!. So it's important for companies to create healthy, clean and comfortable work environments for their employees – take care of them and they'll take care of you.
Hiring a professional cleaning services company from Kaodim to the daily and weekly vacuuming, cleaning, mopping and wiping will give your office staff more time to work on what really matters, but we can all do our part in keeping our workspaces clean and tidy without having to wait for the cleaners to do their rounds.
We might not be able to get your boss to give you more time off, but we can at least help you with these tips to keep the clutter and distractions away so you can focus on your job (you don't want a cockroach to be crawling across your table while doing your budget!):
1. Keep a Cleaning-Kit
Well, you can't clean if you don't have anything to clean with! Keep one basket filled with all of your office cleaning essentials – include a glass cleaner, dusting spray, microfiber wipes and paper towels. Make sure everyone returns all the cleaning items back to the basket after using them.
2. Sanitise Your Phones
The phone is one of the most dirtiest places in the office because no one ever cleans them. Cold viruses often get passed on from phones. Spray some antibacterial cleaner onto a soft cloth and wipe your phone and headsets down as frequently as you can (everyday if possible!).
3. Get In Between Your Keyboard
Get some special wipes made for keyboards and wipe your keyboard and monitor daily, especially if you tend to snack or eat at your desk. Let the keyboard dry before you begin using it again.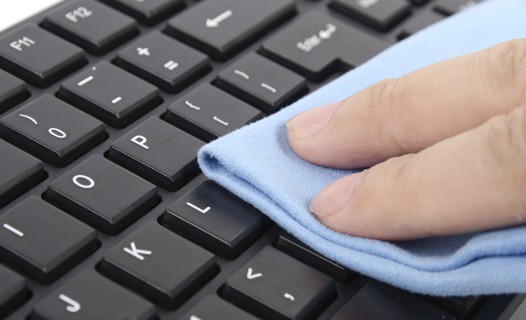 4. Minimise Clutter
Limit the number of items that you have on your desk – file away the extra papers and store away any stationary that you don't need in front of you. Having too many things on your desk at one time can make it hard for you to focus on your work.
5. Create A Cleaning Chart
Why not make a chart with a few simple cleaning tips that your staff and colleagues can practise? Not everyone's born a Martha Stewart.
6. Be The Client
If you're a client, what is the first thing you see when you walked into the office? Where would you be sitting? What would you pass by on the way to the meeting room?
Be aware of your surroundings and what your clients can actually see on their path. Keep those areas especially clean, all the time.
7. Clear The Trash
It sounds like a no-brainer, but don't wait for someone else to take out the trash. Especially if it's after office hour and the cleaners have all gone home, it's not such a good idea to leave the bin filled overnight with afternoon's lunch – make the effort to clear the trash on your way out.
8. Check For Dust-Bunnies
Remember to clean behind your furniture and desk as well because there might be dust that has not been cleaned for a long period of time.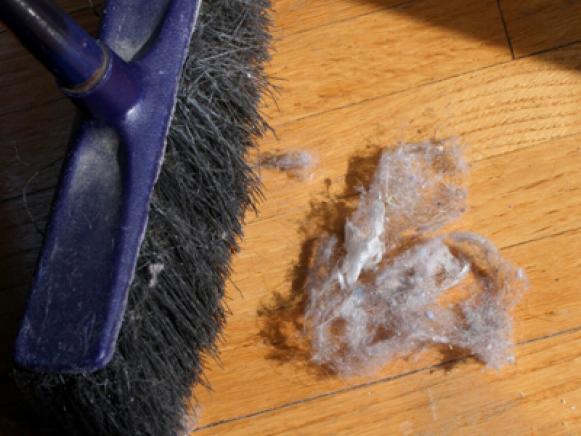 9. Keep Food Away
Avoid eating at your desk. We all need breaks, so have them in the pantry instead of risking any spills and crumbs around your work area. Especially if you want to keep those roaches away!
10. Clean Up After Yourself
You know that annoying feeling when you see the sink piled up with dirty mugs and dishes? Don't be one of the office culprits – take 2-3 minutes to wash your mug and plates after having your Nescafe and nasi lemak. Make sure the entire office agrees on this rule.
If you are looking for extra help, get connected with a list of Kaodim's professional cleaning services companies and full or part-time maid services in Klang Valley, Kuala Lumpur, Petaling Jaya, Subang Jaya, Puchong, Penang and Johor Bahru.
Remember to enquire and receive your free quotation!