Take care of your curtains and they will stay standing as a style statement, keep you cool, and give you the privacy that you need in your home for years to come. Without proper care and maintenance, your curtains will start to habour dust, grow wrinkles and dare we say, look ugly – it's all the things they're not meant be! Curtains have the incredible ability to soften your room and dress up your windows instantly.
Many people do not know how to care for their type of curtains and they just end up spending more money every year to replace them with new ones. Keep your curtains lasting longer with these 4 tips:
1. Limit Sunlight Exposure
Your curtains are constantly protecting you from the harsh sunlight and can get discoloured from the overexposure after a while. Use light-coloured curtains which will not fade that quickly, instead of darker ones.
For curtains that are not lined, look for some drapery lining which you can either sew or hook unto the back of it. The added lining protects it from UV light and adds body to your curtain to create fuller defined-pleats. You can choose to go for blackout linings or a water resistant type.
Another alternative is to hang an additional layer of sheer curtains behind your main ones. The extra layer will protect the more expensive curtains from the harsh sun.
2. Vacuum Your Curtain
Curtains are huge dust collectors. It is recommended to vacuum your curtains once a month to keep the dust from accumulating. Using a brush attachment on your vacuum head will make it easier to lift the dust out of the fabric. Before vacuuming living room curtains or any heavy curtains, make sure that there are no loose trims or delicate embellishments that could be damaged – vacuum carefully around them.
3. Wash Your Curtains
Before washing your curtains, check the care label if your curtains are washable. You can choose to either machine wash or hand wash your curtains, but always use cool water and a mild detergent so that they don't shrink or become misshapen.
Before washing any type of curtains, especially for delicate fabrics, test on a small patch how the fabrics react to water. Some fabrics may bleed their colour when first washed.
Washing tips:
Cotton & linen

– they usually are machine washable. Tumble dry on low or dry it out on a sunny day.

Sheer fabrics

– don't throw these delicate fabrics into the laundry, they will not be able to withstand the pressure. Always hand-wash and rinse gently, don't wring them! If you can, try washing sheer fabrics covered with a separate cloth like a small plain sheet or pillow case.

Silk & other delicate fabrics

– should always be hand-washed, (we've already warned you!).
Don't overload your washing machine if your curtains are too big to fit in! Send it to the laundrette or cleaners to wash it for you. .
4. Get The Perfect Length
What does the length of your curtain have to do with making it last longer? It's so much more practical than you think.
If your curtains are too long, you will end up with excess fabric puddling on the floor. Chances are that your child, grandma, cat, dog, guinea pig and even yourself will be constantly stepping and tripping all over it!
Not only will the bottom parts be ruined, stepping on the curtains repeatedly will eventually pull them lose from their panel tracks, and get damaged quickly.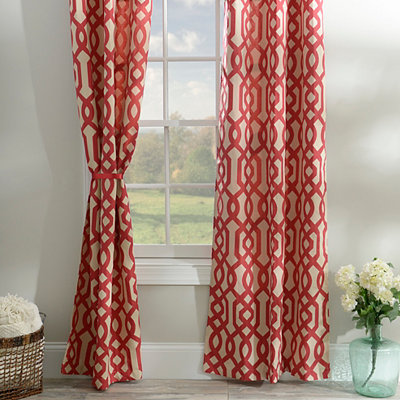 Ask a tailor if he or she can shortened the length of your curtains. Most curtain specialists will either have their own in-house tailor, or can recommend you to someone who has curtain sewing experience.
Better still, remember to get the right curtain measurements from the start if you're thinking of purchasing a new one.
Get in touch with Kaodim's network of local curtain and drapes makers in Malaysia who can help you choose the right curtain design and fabric with complete made-to-measure services.