One of the main focus on designing a home is usually about getting the right type of furniture, wall papers and colours. However many have missed out the importance of getting the right ceiling. Most interior designers and renovation contractors say that the ceiling plays an integral role in adding an additional dimension to the aesthetics of your living space.
For example, having a drab and plain ceiling can limit the beauty of your house interior design, like this:
Ceilings add a depth to a dimension by creating the illusion of height, or if used cleverly, it can make a living quarter appear to be more comfy and cosier. The clever use of colours can bring out the best of your home's interior design. On top of that it can highlight certain furniture and fixtures, such as, a chandelier or a window which beautifully frames a brilliant view outside your home.  Not forgetting that the humble ceiling does all of this  while concealing electrical wiring and other unwanted cables.
The example below show that a beautiful ceiling design can be a centre of attraction, or served as a subtle addition that can complement and complete an intended look to your home or office.
Another example below shows an elegant ceiling design which successfully highlights the settee and wood panelling. When illuminated properly, it will provide an atmosphere of coziness and warmth.
The example below shows a brilliant design of wood trim that gives a feeling of a much bigger space. If your furniture is of a darker hue, you can mix and match the colours of the larger surfaces.
An exposed beams can add a rustic flavour to your decor and it really works well with either parque flooring or wooden furniture. A perfect touch to any classic look that you may be going after in your renovation project.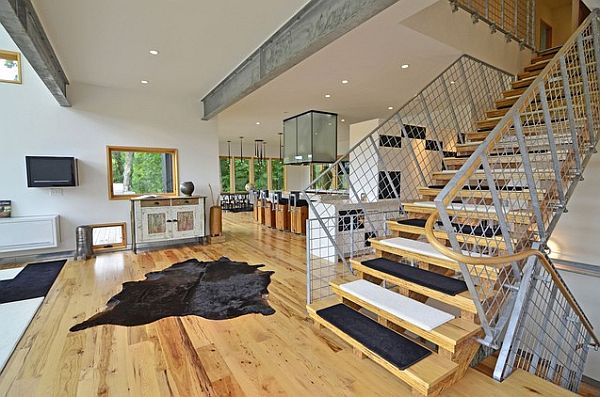 Do you want this look in your home? Get in touch with our interior designing experts on Kaodim.com for some of the best interior design ideas in Malaysia! (some say Singapore and even Batam too!)
A stencil design on a flat surface can add a striking effect, especially if it is centered around a light, ornament or chandelier. Guaranteed wows from your visitors.
Sculpted ceilings are lovely and it helps to create an illusion of texture to a living area. This can be achieved by either using a concrete or wrapping cloths around the polygonal framework designs. The possibilities here are endless!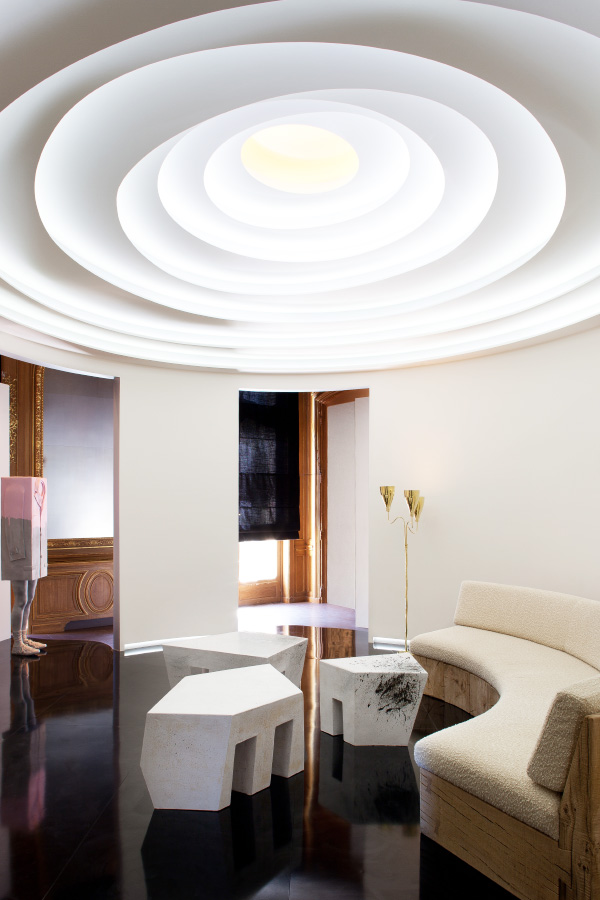 Tray ceilings with with the right fixtures can create grand visuals. Just look at the example below – an interior designer's fetish surely!
Illuminated ceiling panels, which is a type of ceiling that is made out of glass of cloth fibre can make the surrounding much more chic and lounge-like. If you are looking onto creating a classy party, this would be the best place to organise.
Need an idea of how to design your home space? Pay our professional interior designers and home renovation experts a visit on Kaodim.com to get up to 5 free customised quotes. All you have to do is select the best out of the 5 quotes! Free and easy! (who says there is no free lunch in this world?)