Over the last few years, we've seen numerous banks and offices in Malaysia churning out interesting ang pow designs to usher in Chinese New Year.  Ang pows have always been an essential aspect of Chinese New Year, and while we all know that it's the inside that counts, the outside should matter too! There's nothing wrong with the conventional red packet (except that it's so boring), and with so many creative ang pow designs springing up these days, the whole process of giving money away seems more enjoyable for both the kids and adults because pretty packaging does make a big difference at the end of the day.
If you want to be the cool ang pow distributor during Chinese New Year, check out some of the coolest Malaysian designs below for some ideas on how you can design or print your very own red packets!
OCBC Bank
Photo credit: lelong.com.my
Malaysian banks are usually known to set the trends for ang pow designs, and OCBC produced some attractive ones that appeal to people of all generations. The kids will dig them, as well as adults!
Sungei Wang
Who said red packets have to be purely red? Everyone favours colourful packaging these days, and we like the colour combinations chosen by Sungei Wang.
Maybank
Maybank has stepped up its creativity game and produced a scarlet red packet with gold designs embossed on the front.
Paradigm Mall
Paradigm Mall went old school with its ang pow designs last year, intentionally playing up the muted shades of gold and red. Totally classic!
HSBC Bank
Lotus and cherry blossoms are commonly portrayed during Chinese New Year. Cherry blossoms are particularly significant to the Chinese, as they symbolise fresh promise and a renewal of life.
Deutsche Bank
Pink is another variation of red and still assures the same amount of good fortune. Deutsche Bank's 2014 collection featured a Chinese woman in a pretty cheongsam against pink and red backgrounds, framed with floral designs that seized our attention.
Parkson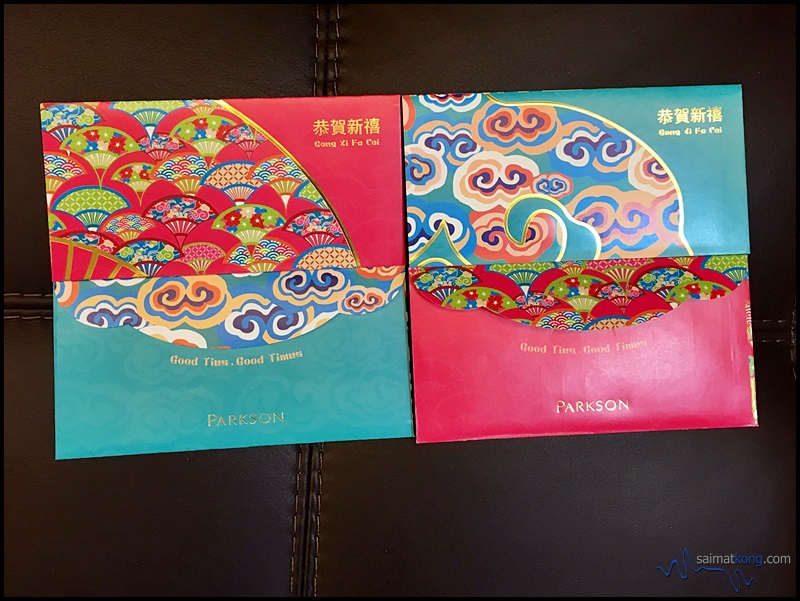 Malaysian blogger Tian Leong constantly updates the blogosphere the trendiest ang pow trends each year. These ones that he photographed from Parkson are not your average ang pow, that's for sure. These envelopes are designed with plenty of style in mind.
Oris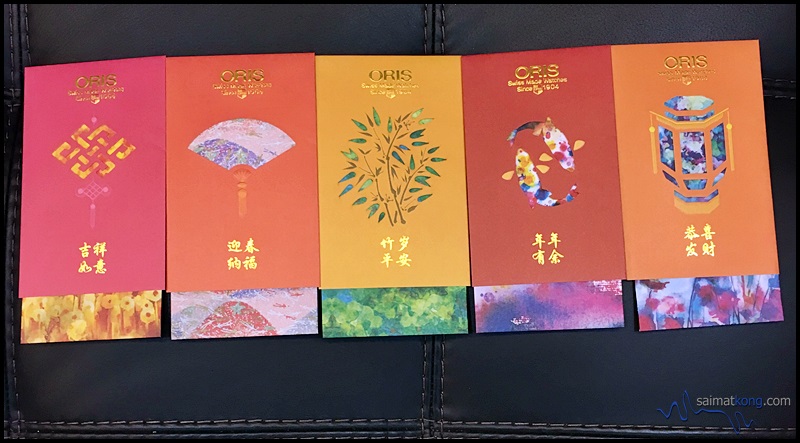 We're totally digging the pastel hues and watercolour designs by Oris, the manufacturer of timeless Swiss watches. Their creative red packets reflect the brand's sophistication and attention to detail.
Petronas
Petronas nailed it. The creative illustrations tell a story of unity and harmony among all its diverse races in Malaysia.
Subway
Red represents prosperity and joy. It also symbolises good luck. However, a plain red packet isn't the most visually appealing one in the lot, so get yours adorned with a gold like Subway's latest one!
Ikea
Go for quirky, artistic prints this year and pocket your cash in charming designs like these ones from Ikea. Your ang pows will definitely be the talk of the town.
Kaodim
Last but not least, our company also printed its ang pow in deep red with shiny gold to celebrate the Year of the Rooster!
Creative red packets are cool, but nothing beats the thrill of seeing your own customised designs in the flesh. Interested to create your own ang pows but need some help in the design or printing department? We've got talented freelance graphic designers and reliable printing services on Kaodim who will be more than happy to assist you! Just fill up the form, list out what you want and receive free quotes to compare.
---
written by Carissa Gan