Truth be told, swimming pools are a big investment. Unless you have a high and steady income, you shouldn't even think about getting one because the bills do not stop after construction. Of course, owning a luxury feature comes with a high price. The bills keep on flowing in, given that pools require a lot of continuous maintenance. 
No matter what, these costs can amount to a hefty sum as the time goes by. In order to reduce the amount of money spent, you can try these easy DIY tricks.
1. Clean The Pool Yourself
Photo credit: windermerepoolservices.com
Pool requires a lot of maintenance and hands-on work. One of the most annoying things is cleaning the pool each and every day. There are a lot of things that require your attention. You need to skim the pool daily in order to remove leaves that constantly fall into it. Walls of the pool are also troublesome as algae start forming on them and these jobs are really troublesome and time-consuming. However, if you do not wish to waste so much money on maintenance, giving your pool walls a good scrub is the best way to start. 
2. Check The Filter From Time To Time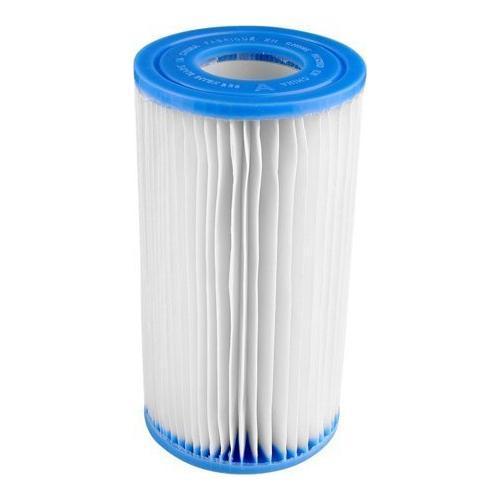 Photo credit: clearbritepools.com
The filter is the most important part when it comes to your health. As the name implies, it filters the water removing all the impurities that can be found within it. This cleaning needs to be done at least once a week. All you have to do is turn off the filter, remove the cap, lift the filter basket and remove the filth from it.
3. Baking Soda Is Your Best Friend
Similar to those nasty stains that may appear on your clothes, baking soda does wonders for your pool. By pouring a little bit of this substance, you are able to maintain alkalinity of the pool water. This is much cheaper than buying expensive pool chemicals.
4. Throw In A Tennis Ball
Photo credit: homeutility.net
During hot days, you will most likely wear a sunscreen. Although this is a necessary protection for your skin, it poses a problem for pool. Traces of sunscreen or oil will stay in the pool water, making it filthy and hard to clean afterwards. As a solution, you can put several tennis balls in the water to absorb these substances.
5. Remove All Items From The Poolside
Photo credit: thewirecutter.com
There are a lot of small items that represent a potential danger for you pool. Toys are one of the best examples. If you have small kids, there will be a lot of things lying around. These toys are not only hazardous for the pool, but also for people walking around the area. They can easily clog your pipes, so make sure to not leave them in or around the pool.
6. Do Not Allow Pets In The Pool
Photo credit: 3milliondogs.com
Even though you like swimming with your dog, that doesn't mean that you should let him in the pool. This is a potential nightmare for every pool owner. There are two reasons why not to do this. First of all, water can damage your pet's skin. Second, the large amount of hair can pose a big issue when cleaning the water. Furthermore, it is probably better to get a fence to prevent stray neighborhood animals from falling into the water.
7. Check The Water Level
Water levels fluctuate all the time and this needs to be addressed. Make sure to check the water level all the time as inappropriate levels can lead to damage. After correcting the issue, make sure to check the level of chemicals.
It's pointless owning a pool if you can't swim in it. Don't hesitate to contact professional swimming instructors on Kaodim for free quotes to compare!
---
Guest Author: ForPumps.au is Australia's largest online pump store. It supplies a comprehensive range of quality pumping products to Australian consumers.