Turning bathrooms into relaxing spaces to unwind after a long day is becoming a hot trend with interior designers and house renovations. I mean, why spend all your hard earned money on a spa getaway, when you can have your own private sanctuary to unwind at home, everyday. Especially with our hot tropical weather in Malaysia, having a tranquil bathroom to cool down is a such a treat.
You may not be looking at pebbled Zen-like floors or a big TV screen when mulling a bathroom makeover, but this list will guide you to bathroom designs that are currently hip, functional and stylish:
1. Spacious Showers
Shower stalls are getting larger and more airy. Sliding glass doors are giving way to heavy glass and hinged doors, with some even turning an entire tiled bathroom into a shower space for a luxurious spa effect.
If your bathroom is not big enough to expand your shower area, you can renovate that spare bedroom and transform it into an entire master bath!
2. Using Natural Light
Windows and skylights are gaining popularity to let more natural light in. The demand is increasing for more brightness and sunlight in the master bathroom especially, it's a great way to create a greater sense of space.
It is also the most accurate type of light with the best colour rendering index – so you know what your make up actually looks like when you step outside the house!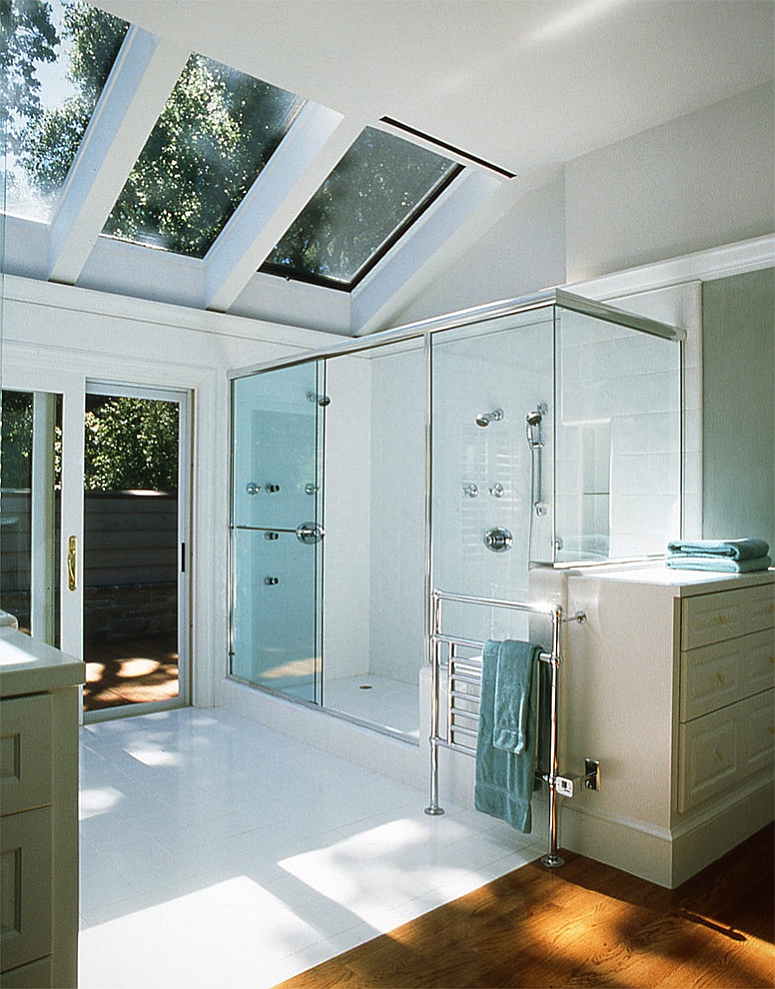 3. Restoring Privacy For Toilets
New and higher-end renovations locate their toilet in the master bath with its own private room. Separating the toilet from the rest of the bathroom is for both functional and aesthetic reasons – more than one person can use the bathroom, and you don't want your toilet to be the feature piece in your grand bathroom scheme.
If a separate room is not feasible, a privacy wall which can separate the toilet and bathroom is a good alternative.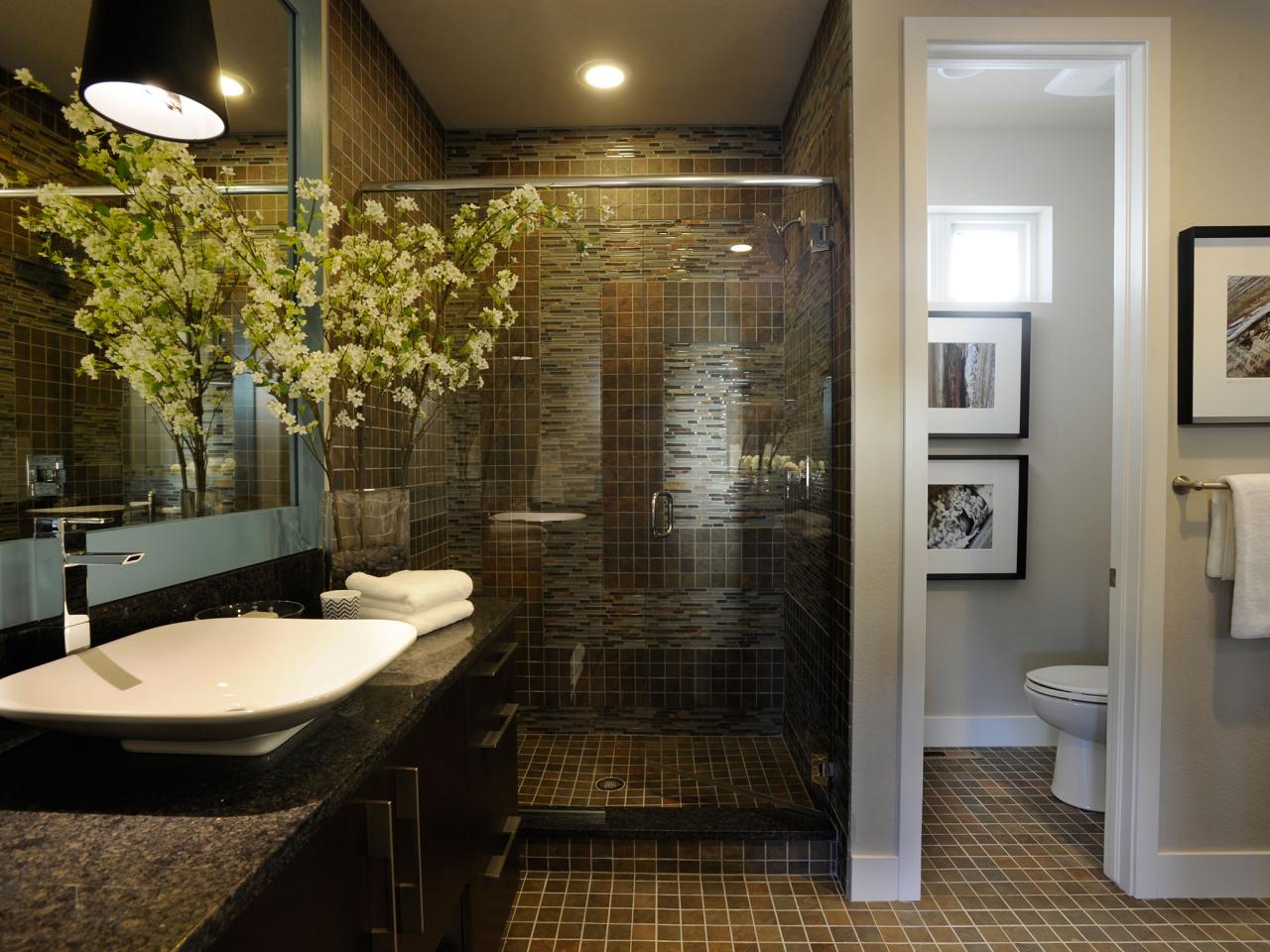 4. Creating 'His & Hers' Spaces
Interior designers have been receiving increasing requests for 'His-and-Hers' sinks and vanities. This allows your other half to have their personal space and storage without messing about with your toiletries. The both of you can even have different design aesthetics for your side of the bathroom!
Source: freshome.com
5. Installing Stylish Grab Bars
Originally common in nursing homes, grab bars are making an appearance as a trendy piece of bathroom accessory – everyone has to have one now. Use them at the side of your bathroom wall, shower stall or bathtub. Well-designed grab bars today even look like jewelery.
Great looks coupled with practicality, modern grab bars are a popular fashion statement among young contemporary homeowners (or the young at heart).
6. Style-Up With Trendy Tiles
Traditional glazed tiles are going out of style and marble is too heavy on your wallet.
Choose modern and affordable materials like porcelain or stone tiles if you're looking for warm tones. Also climbing in popularity are glass tiles which has one clear advantage – they come in more natural tones such as light brown, cool green and clear glassy colours, perfect for creating a naturally tranquil atmosphere when you're winding down.
7. Going Green
The larger trend in home renovation today embraces green ethics, sustainability and cost-saving initiatives. Select energy-wise gadgets that can channel green benefits to your house such as low-flow toilets that release water volumes according to low or high water needs.
Ask your plumber or contractor doing your house renovation if they can recommend faucets and showerheads with aerators that use half the water flow with twice the power.
An upgraded bathroom is a good investment and adds value to your home. If you find any home renovation plans too big to handle, let Kaodim get the job done for you.
Our team of interior designers, handyman, carpenters and renovation contractors are here to make your design vision come to life. Just tell them what you want to have done, and receive your free quotes!