Lingering odours can be a hassle to get rid of, especially when you don't know where it's coming from! Your home is your sanctuary, and having bad smells hanging around makes it uncomfortable to be in your own house. When your 'fragrant' durian and char kway teow fest last night is not what it seems anymore the next morning, here are some tips to deodorise your living space and make it smelling nice and fresh:
1. Find The Cause
Before you take out those expensive air fresheners, investigate where the nasty smell is coming from first. Usual suspects include rubbish that's not been taken out, leftover food and laundry, or a clog in your kitchen or toilets. Check if there are leftover food in your sink as well.
After disposing of all the smelly culprits, you can move on to freshen up the house.
2. Open Up The Windows
Get some fresh air in! Opening up your windows is one of the best ways to keep your home smelling fresh. The ventilation and sunlight works as a natural cleanse for the inside of your house.
We don't recommend keeping your windows open all the time, that wouldn't be a safe practice. But have it open early in the morning until noon time to allow the crisp fresh air in.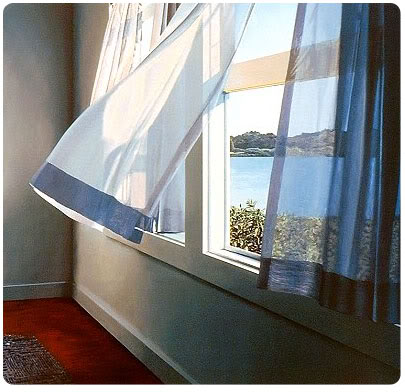 3. Refresh Carpets
Have you sniffed your carpets lately? Old carpets and rugs are actually one of the main culprits for releasing smelly odours. Send it for a deep clean with a professional carpet cleaning company or if you just can't take it any longer, use this homemade odour buster:
Mix 1 cup baking soda + 1 tablespoon of ground cinnamon
Place inside a shaker container and sprinkle over your carpet
Let it sit for 30-60 minutes, and vacuum the mixture up to finish
The baking soda will deodorise your carpet and the cinnamon will add some fragrance to your carpet (and deter ants!). If you're not a fan of cinnamon, you can use other essential oils to keep your carpet smelling nice.
4. And Your Cabinets
Another bad smelling culprit are your cabinets. Since your cabinets are closed most of the time with close to zero ventilation, it's no surprise that smells tend to linger around the insides with no chance of escaping.
Lookup some on some homemade herb satchel combinations for cupboards and cabinets, which also act as a natural moth and insect repellent. Especially for your shoe cabinets, use this simple homemade shoe deodoriser:
Mix 3 tablespoons of baking soda + 1 tablespoon of corn starch + 5 drops of tea tree oil
Sprinkle this on your shoes and allow it to sit overnight
5. Get Your Plants To Help
Potted plants are not just useful decorations in your house, they are in fact great natural air purifiers!
Place plants all around your home – palm trees, orchids, and peace lilies are good choices. If you have a small space, just fit some sprigs or stems into vases.
Other fragrant plant variety that you can use are like scented basil, mint, lavender, geraniums and anise hyssop. Ask your gardener or nursery for more ideas.
6. Finally, Bring Out The Air Freshener
So for store-bought air fresheners, it's best to use a plug-in type. If you do not like the distinct commercial aerosol smell, you can opt to make your own by using natural recipes.
Some great ideas are to boil cinnamon and herb satchels and let the scented vapour fill your house. You can also make your own spray-versions with a combination of lime juice, water and baking soda.
Some odours are harder to get rid of, and some causes are even harder to find! Get in touch with our team of professional cleaning services companies who can customise a package that fits into your budget and cleaning needs for your home and office.
Kaodim is also your one-stop shop if you're looking for carpet cleaning and upholstery and sofa cleaning services. Or if you just need a part-time maid as an extra hand, just choose your services here!