When you're a poor student, it's fine to just throw whatever cheap or free furniture together and call it a home. But now that you have a job, a savings account, a car, and yes, a home you call your own, it's time to give it a much needed upgrade with a look that fits your style and personality. After all, you want it to be a home where you're happy to walk through the door at the end of everyday.
Before you contact a house renovation service, or consult an interior design specialist in Malaysia, here are six very different living room styles to get your imagination going.
1. Retro
For fans of Mad Men, 60s retro is all the rage right now. Skinny furniture, predominantly wood furniture with pops of colour here and there complete the look. It'll get your parents all sentimental too!
Bright patterned wallpapers go well with the look too!
2. Modern
For many high-rise condominium dwellers, they're prefer a more sophisticated, modern look. This usually involves more neutral colours, minimalistic decorations, bright lights.
This modern design usually also makes the space feel bigger.
3. Rustic 
Saw a particular design when you were on vacation in the United States? Most cabins, lake houses, farm houses and the like have a charming, rustic look to it. Now you can recreate that for your home! It usually makes the space look super cozy and welcoming.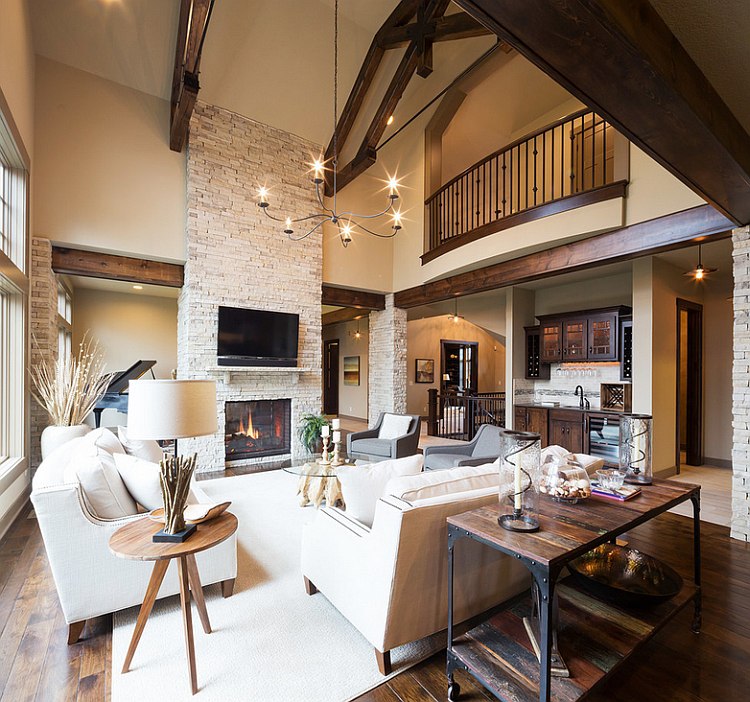 4. Oriental
Looking to embrace your Asian roots but don't want to end up looking tacky? There are definitely ways to create a classy oriental style for your living room.
The trick to doing this is to also combine with some modern looking furniture so that the room doesn't look "old" in an outdated way. The room below uses modern sofas along with antique Chinese-style furniture.
This one below also has a classier look with its good lighting and combination of colours.
5. Balinese/Nusantara
Just got back from Bali and in love with everything there? Well, re-create that look for your own abode. The great thing is that this design goes so well with our environment in Malaysia as well as it calls for natural light, plants for extra life, and a great flow of energy all around.
This is definitely rustic, Southeast Asian style!
6. English cottage
If flowers, scones and pastels are more your cup of tea, why not try a style that reminds you of your visits to the United Kingdom and stays at cute little English cottages that dot the countryside? This is definitely a more feminine option.
Are these designs not just oozing with sweetness? Not for everyone, but works for others.
Have a unique living room idea you want for your home? Still looking for inspiration? Kaodim's interior designers can help with the design, matching the colours, shopping for furniture and others. If you need more work done such as painting, re-tiling or any other renovation, Kaodim's professional contractors can help!