Home leather decorations are becoming increasingly popular because of the classy elegance it can bring into any decor scheme (and it scores extra points for making your room look more expensive!). It can be so easy to take for granted these items to be the same as other types of decor when in fact, all your leather headboards, upholstery, tabletops, lamps, trays and even leather covered bins need proper cleaning and maintenance in order for them to look their best as they age gracefully.
Since leather is made from animal hide, it is considered a natural material. Not caring  for them could mean risking your leather turning dry which will cause it to crack and eventually peel off.
Here are some simple tips you can follow to take care of your leather pieces at home (also good for leather bags, shoes and car seats!):
1. Do Not Expose To Direct Sunlight
Any kind of leather furniture or decor should never be placed in areas where there is direct sunlight. Overexposure and intense heat can cause leather to dry out and cause discolouration.
2. Vacuum To Remove Dust
Going over your leather items with a vacuum is the best way to remove dust from the surface. Alternatively, you can clean the leather using a soft cloth like a microfibre cloth.
3. Clean Up Spills As Quickly As You Can!
If a spill happens, just grab a clean cloth or some paper towels to absorb the liquid. Baking powder or regular talcum powder are the best for absorbing grease or oil spills.
Check with some furniture or leather stores if they have a special cleaner for leather furnitures that can help clean stains. Before you purchase any type of leather cleaner, make sure you read the label and find out if it suits the type of leather that you intend to use it on.
4. Protect Your New Leather
Just purchased a new leather decor or sofa? Before you leave the store, get a bottle of leather protector and apply it on your leather immediately. Better still, ask if your shop can professionally do it for you.
5. Keep Your Leather Moisturised
Use a leather conditioner or moisturiser on your decor or furniture every 3-4 months to prevent it from drying and keep it supple.
You can try this homemade conditioner as well:
Mix 4 teaspoons of white vinegar (OR lemon juice) + 2 Cups Water
Slightly damp a soft clean cloth and use a circular motion to rub the mixture into your leather
To finish, dry off the leather with a another cloth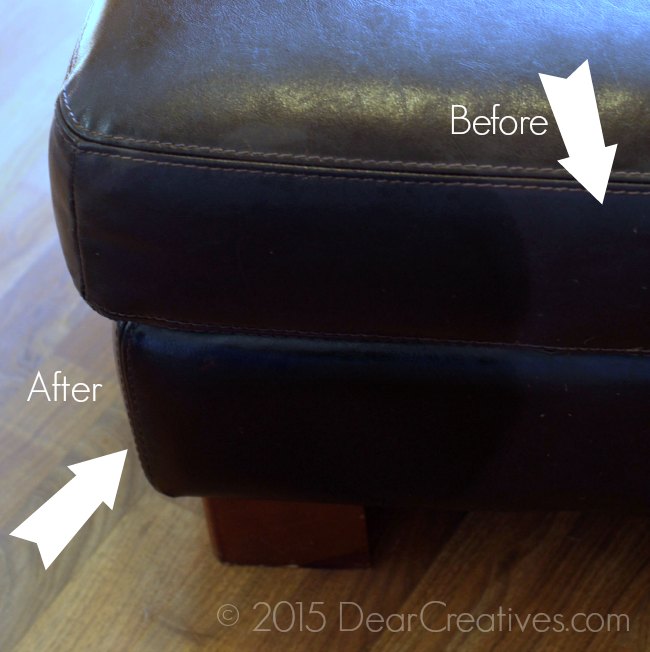 Need a hand for larger furniture or there is a stain that you can't get rid of? Get in touch with Kaodim's professional cleaning services company who can come with the right tools to give your leather furniture and home a good cleaning treatment!
You also get to compare up to 5 quotes from our service providers.