Celebrity chef Ina Garten's home kitchen
Interested in ramping up your cooking space without committing to a full on kitchen renovation? Start with some small changes in your kitchen to make your cooking experience easier, less messy and more professional. Here are some ideas that have been inspired by celebrity chefs in their kitchens that you can have in your own kitchen by having a few touch ups.
Open shelving and roll out shelves
Open shelves (particularly long shelves) are traditional to professional kitchens and favoured for their convenience and easy access. Add pull-out or rolling shelves for extra convenience. These are perfect especially for small kitchens where storage is limited. Depending on your comfort level with power tools and the dimensions of your cabinets, you can try doing it yourself without hiring a professional carpenter. The professionals on Kaodim though would be happy to oblige.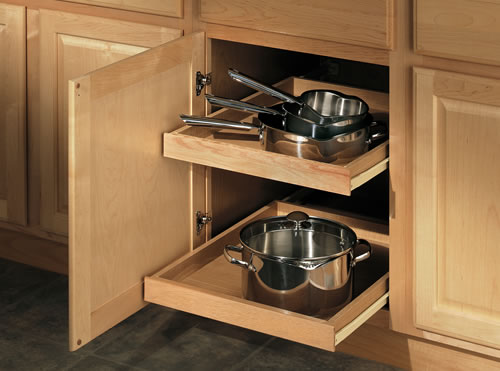 Uncluttered floor plans
If you spend a lot of your time in the kitchen, you should make sure that it is a place you can move easily and comfortably about even when there are other cooks or guests assisting. It's easy when you have a big space to work with, but if you have a small kitchen to start with, an interior designer can give you good ideas on how to not clutter up your kitchen space. Keep unnecessary items out of the kitchen, rarely-used items in pantries, and make sure there is nothing obstructing your path when you need to move around.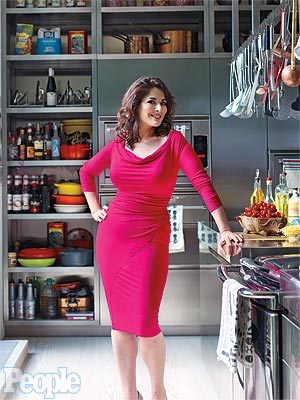 Nigella Lawson's Home Kitchen
Professional grade waterworks
Restaurant style pull-out nozzles that can deliver high-pressure streams of water are useful when you need to clean large or awkwardly shaped platters or bowls after large parties. For these installations, we recommend you seeking help from professional plumbing services that can show you the various high-grade options available in the market and how they can connect with your kitchen piping.
Curtis Stone's Kitchen at Home
Functional yet stylish lighting 
The average human is well acquainted with roughly three electrical kitchen lights – that of the refrigerator, that of the overhead stove, and that of the inside of the oven. For those transitioning into the higher realm of culinary arts, it may be time to add more lights. After all, you'd want to be able to see what you're chopping with that heavy butcher knife, right? Ideas for lighting in the kitchen:
Recessed lighting and under cabinet lighting (think a runway in your kitchen)
Integrated lighting inside cabinets that automatically illuminates when opened
Functional lighting over food preparation areas
Decorative and creative lamps for dining areas that make your food look good
Durable countertops
Now that you've gotten serious with a matching hat and apron, it may be time for countertops and preparation surfaces that are heat-resistant, scratch-proof and stain-resistant to withstand the culinary fury you'll be delivering. Check out our blog post on selecting kitchen countertop materials: Style Meets Function: 9 Popular Kitchen Countertop Materials.
Find an expert kitchen designer or kitchen remodeling contractor on Kaodim.com to add these little improvements to make your kitchen even more awesome than it is now.