You don't need to have a Picasso or a Monet to leave your guests speechless. Interior designers love to use wall art as a central feature to bring together a room, accent a minimalist decor or introduce colour to a room with a neutral palette.
Wall arts can be simple features to add character into your home decor and making one yourself can be a fun DIY project as well! Even if you are 'art challenged' or have never gotten the hang of colouring inside the lines, you can still be proud to call yourself an artist once you're done with these 4 easy DIY wall art ideas:
1. Paint Layering
Layering paint is a great way to create texture and depth which you often find in art pieces. All you need is a blank canvas and a few paint colours.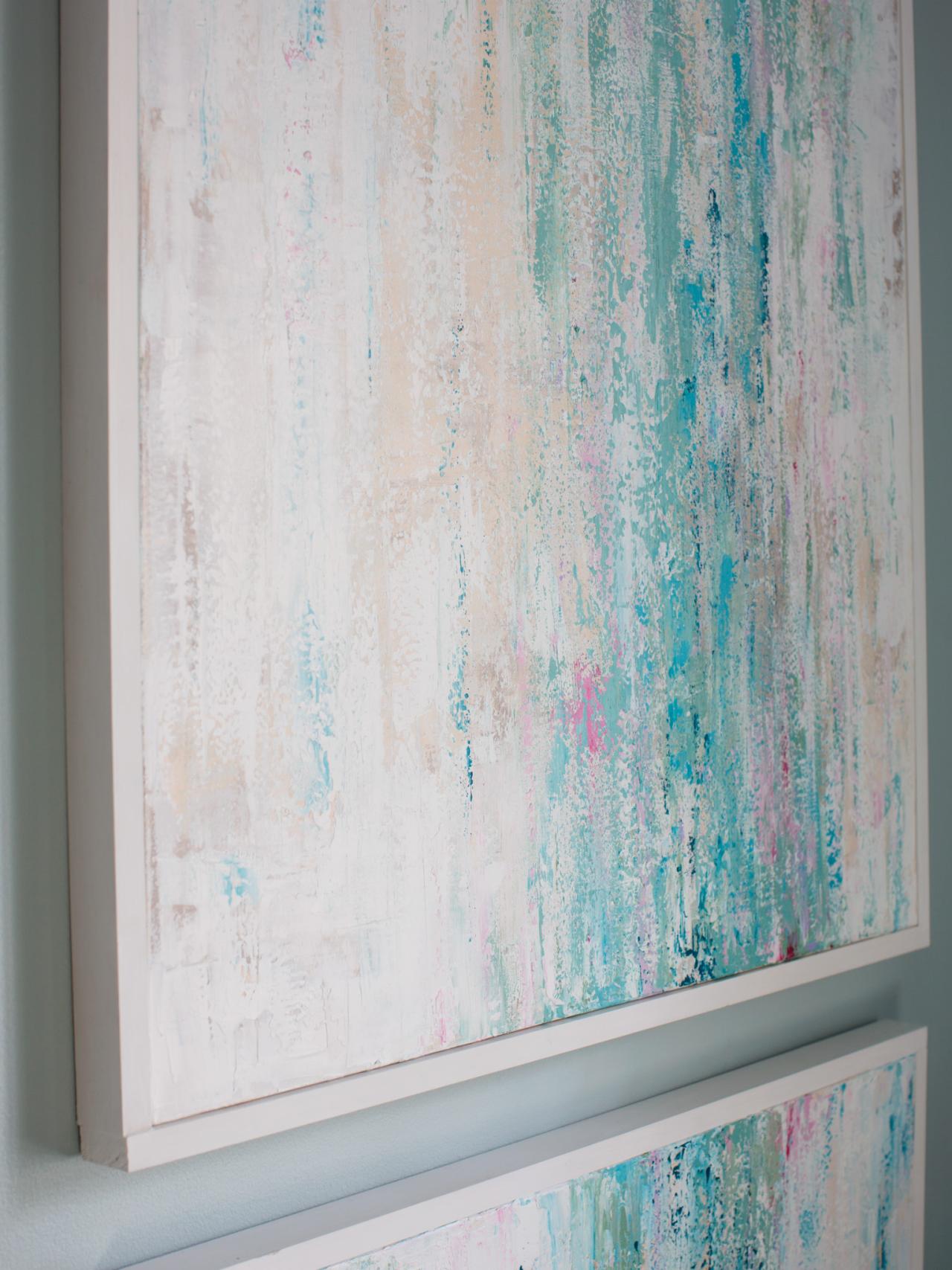 Start by painting the canvas randomly with a painting knife
When you do this, make sure that you the apply the layers on thick enough
Once the first layer dries (this could take up to several hours), paint on another layer with a different colour also in a random manner all over the canvas and leave it to dry
After putting on a few layers, frame the edge of the canvas with some MDF (Medium density Fibreboard) or wood trimmings to avoid your artwork from looking like a hot mess
2. Cut, Patch & Spray
This is one of the cheapest artwork that you can DIY. Get a spray paint, glue and as much poster board as you need from any bookstore or art supplies shop.
Cut the poster board into circles and spray paint them. Next glue them onto your canvas and frame it up.
3. Drip Painting
It might bring back some kindergarten memories, but with the right colours and technique, drip painting can be a classy edition to your room.
You can create this by positioning a blank canvas vertically and create the drip effect by applying acrylic paint randomly at the top of the canvas. Do this one colour at a time. Another method to enhance the drip effect is to spraying the acrylic paint with water which will dilute the paint and cause it to drip further down the canvas.
Add more depth by including touches of metallic paint or gilding. If you're using a gilding, you would only need to apply a small amount for a drip effect.
4. Geometric Tape Painting
You can hardly go wrong with this art piece! With a blank canvas, get together some painter's tape and a few colours of spray paint.
Measure out where you want your stripes or lines to be on the painting and use the painter's tape to stick it along the lines. You can either create a symmetrical herringbone pattern or make random geometric lines.
Now go crazy with your spray paint – use a single colour or a few for layering. If you have a metallic colour, start with that first and layer the other colours on afterwards. Let the paint dry before peeling all the tape off.
If making your own wall art isn't your thing or you just can't work out the decor combination for your room, why not get in touch with one of our interior designers for more design advice and decor ideas to create the perfect living space for your home and family?
Let us know how we can help and get up to 5 free quotes from our service providers right here on Kaodim.com!